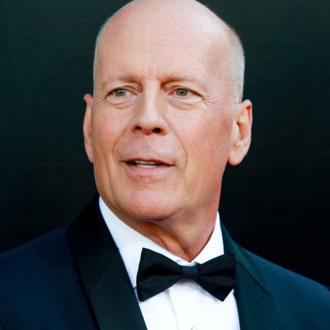 Would you be amazed to know that one of the most powerful women on earth, Angela Merkel, the Chancellor of Germany has several times been caught by the camera, shaking, while standing to address the public? Big names like Aristotle, Isaac Newton, Winston Churchill, Bruce Willis, and even Tiger Woods, at one time or the other, acknowledged how dreadful it was for them addressing the public. You never can imagine how embarrassing this can be, until you make an attempt to talk to persons who never would pick interest in whatsoever you have to say, even if it is to save them from death.
In the State of Enugu in Nigeria, some thoughtful minds under the umbrella of a registered firm – The Rhetorics Consult, abound with efforts, helping people, particularly young persons overcome the challenges of speaking in public. Of their efforts include organizing public speaking masterclass across tertiary schools.
In 2018 and 2019, the firm has recorded success in hosting the masterclass for the respective years in the University of Nigeria, Nsukka. The first year had the firm drawing three resource persons to include, Mr. Johnbosco Chukwuorji (A Clinical Psychologist), Mr. Steven Kator (A behavioural Psychologist), and Mr. Aloysius Odii (A Social Researcher). The major themes of their training cut across performance anxiety, grammar usage, and handling public platforms professionally.
In 2019, the firm sought to consolidate on the gains of the previous year. This time, Mr. Tochukwu Orjiakor (A Forensic/Clinical Psychologist) and Mr. Chidi Ilogebe (A Public Affairs Analyst and Activist) were joined again by Mr. Steven Kator. The resource persons highlighted the fear of death being equated with the fear of speaking in public and could be found common among the introverts. And so, there is the excuse of running away from speaking in public because one is an introvert. In no way did they imply that an extrovert is free from this challenge, but seeking to explain how certain persons use their biological or emotional frame to shield themselves from the responsibility of addressing the public. Recall that Moses gave the same excuse before God, owing to the fact that he was a stammerer. To overcome this challenge, a summary of recommendations from all resource persons can be found below:
The need to know greatly about the content of what should be presented.
Avoidance of unnecessary memorization, and allow what is known to just flow without the fear of making mistakes, and with a strong sense of being original (don't fake it).

Tochukwu Orjiakor

Acknowledging that one is human and capable of errors, and communicating the same gesture to the audience.
Having respect for the audience, to include their demographics, values, time, and beliefs.
Acknowledging areas of poor knowledge before the audience, and perhaps seek a different schedule to allow for time to take a study into what is poorly known.
Holding the microphone just at chest level.
Efficient speakers are efficient listeners and avid readers. Listening helps the speaker to say what is needed while studying through a printed text or visuals improves vocabulary choices and awareness of facts.
Attending social functions and professional gatherings provides the platform to interact and hear from speakers that could be modelled after.

Chidi Ilogebe

Practice! Practice! Practice! (This could be before your family members, before a mirror, on a small leadership position, taking up the courage to answer questions in class, giving testimonies in church, before a small group of colleagues, etc.). The consciousness to do it better in the place of practice is key.
The need for voice training is important (Julian Treasure on YouTube is great). With voice training, speakers can understand the need for voice warmups, hydration (taking lots of water), voice pitch, pacing (number of words spoken per minute), among other technicalities.

Sunday Agha (UNN, PR Unit) and Prince Agwu (Convener)
We ended the masterclass with some hands-on sessions. Participants were elated and wished it never ended. As a followup, The Rhetorics Consult has commenced a step to establish a speaking club in the University of Nigeria, Nsukka Campus. Club members will be afforded time and platform to intermittently put into practice the lessons of expertly managing speaking in public.
Acknowledgement
The event was sponsored with counterpart funds from The World Scholarship Forum. Other partners include:
YALI, Latro Studio, Roar Hub, Raadaa, Mundus Digital, GoldLeaf77, NobleSoft Graphics and ZigWills Media. The firm also appreciates the benevolence of certain individuals to include Prof. Uzoma Okoye, Prof. Obinna Onwujekwe, Mr. Sunday Agha, Dr. Ijeoma Igwe, Ms. Ifechi Ugwu, Ms. Uju Agbawodikeizu, Ms. Peace Odinaka, Ms. Florence Agwu, Mr. Uzondu Chinecherem, Mr. Chimezie Nwabueze, and Mr. Ozioma Anyawuike.
TeamRhetorics comprise Mr. Prince Agwu (Founder and Owner of The Rhetorics Consult), Ms. Chidera Emesobum (Project Manager, The Rhetorics Consult), Mr. Val Okafor (Member), Mr. Okeke Chibueze (Member), Ms. Chidinma Okafor (Member), Mr. Jonathan (Member), Mr. Cyprian (Member).
Contact us via +2347034437569, therhetoricstalk@gmail.com, The Rhetorics Consult (Facebook), @RhetoricsCon (Twitter).